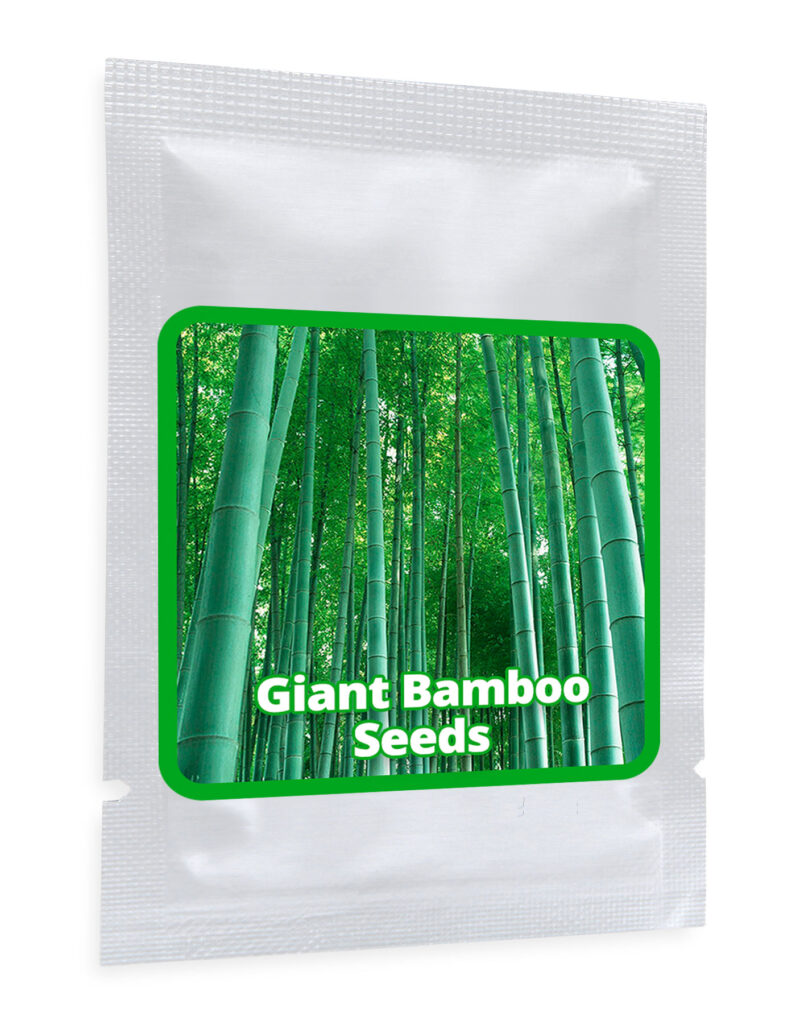 Giant Bamboo
GIANT BAMBOO seeds – ca. 60 Seeds/bag or ca.350 Seeds/bag
Grows 8 to 10 meters in record speed – well suited as visibility or wind protection in the garden
Phyllostachys pubescens Moso – "King of the Bamboos"
UK winter hardy, can withstand frost up to -15° Celsius
rapid self-reproduction by way of rhizomes / needs a lot of space and grows quickly
---
Growing instructions
Description
The "largest blade of grass in the world" (it belongs to the botanical family of grasses) is native to southeast Asia. In southern China, this giant reaches a height of up to 30 meters.
The culms reach 8 to 18 cm in diameter. The leaves are green, medium-large, 4 to 11 cm long and 0.5 to 1.2 cm wide and have a thick growth.
This bamboo species forms many offshoots and is winter hardy up to to -15° Celsius.
native to Asia, particularly in Indonesia and China
in nature, can grown up to one meter per day
durable, can reach up to 40 years of age
winter hardy, can withstand frost up to to -15° Celsius
in native surroundings 25 – 35 meters height
cultivated in domestic gardens up to 10 meters height
culm diameter from 8 – 18 cm
suitable as privacy protection instead of a wall or fence in gardens
rapid self-reproduction by way of rhizomes
needs a lot of space and grows quickly
Sowing:
To pre-treat the seeds, please allow them to soak in lukewarm water for about one day. The water must not exceed 40 degrees.
Like all grasses, this bamboo is a light-dependent germinator. Press the grain-like seed on to damp propagation substrate (e.g. sowing soil, transplanting soil, propagation soil or coconut humus) and thinly cover with the substrate, then place the container in a warm location. The bamboo seeds prefer high humidity (spray bottle) and must never dry-out (no water logging!). At a temperature of 25° C and consistent humidity, the seeds will germinate in about 10 to 20 days.
Please note:
This is a natural product. Therefore, we do not guarantee a sprout or germ for seeds since the conditions under which sowing by the customer is made can not be assessed or influenced by us.

Frequently bought together: