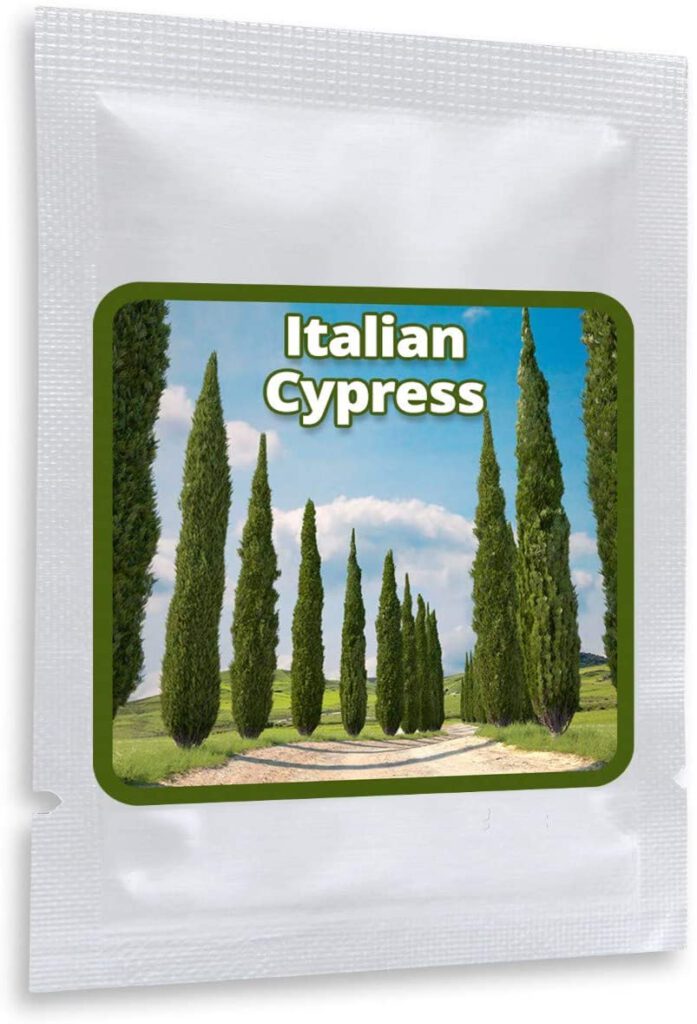 Growing instructions
Product description
Tuscan cypresses are the perfect plants for a Mediterranean garden. These evergreen trees have an extremely slender growth and grow very tall, up to 30 meters, despite their narrow width. They create a Mediterranean atmosphere on any terrace or front garden and are easy to cultivate, especially as a container plant.

These cypresses dominate landscapes, for example in Tuscany, Italy, where they are simply a classic. Unfortunately, they are not always winter hardy in our Central European climate, even if they are used to a lot of cold and snow from their homeland. Nevertheless, they should be protected from the cold elements during the first years. Older Mediterranean cypresses are robust. In extreme and prolonged cold, the plants should be covered with a winter protection. This can be for example padded jute or cotton towels and sacks.

Characteristics:
– evergreen tree
– originates from the Mediterranean region (Italy, Greece, Cypress, Syria, Israel)
– under optimal conditions, can grow up to 4 to 6 m within 10 years, total up to 35 m high
– diameter at breast height from 70 to 100 cm, lovely slender growth

Sowing:
Cultivation of the seeds is possible indoors all year round. The seeds must be stratified (cold treated) before sowing. To do this, put the seeds in a damp mixture of sand and potting soil and store them in the refrigerator for 6 to 8 weeks. During this time, do not allow the soil to dry out. It must always be kept slightly moist (no waterlogging). Culturing succeeds quite fast and easy after stratification. Plant the seeds about 1cm deep in a mixture of sand and potting soil. (alternatively: cultivating soil, compost or coconut humus). At 21°C -25°C and even light moisture, seeds germinate after about 2 to 3 weeks. 5 – 8 weeks after sprouting, the seedlings can be gently pricked (repotted). Please be careful not to damage the young roots.
Please note:
This is a natural product. Therefore, we do not guarantee a sprout or germ for seeds since the conditions under which sowing by the customer is made can not be assessed or influenced by us.

Frequently bought together: