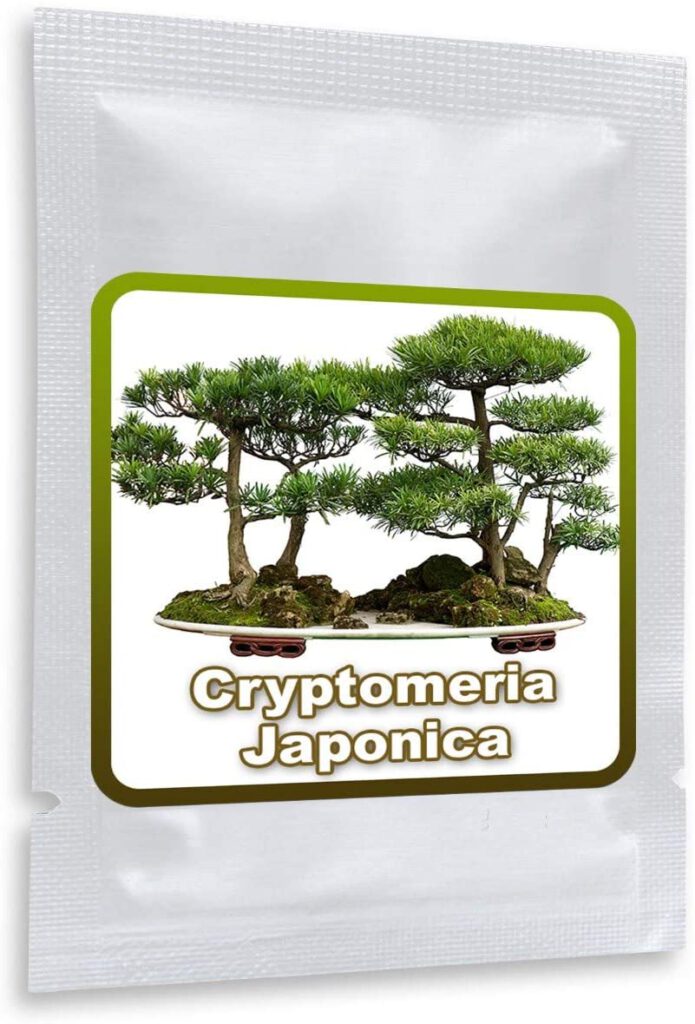 Growing instructions
Product description
The Japanese Cedar, also called japanese sugi pine, is native to central and southern Japan and China, as the name suggests. There it inhabits huge areas in Japan and China and has the same importance as does the spruce with us. It was named after its 6-12 mm long needles, which are crescent-shaped and curved inwards. Cryptomeria japonica is used to rough climate, and it is an evergreen as well as winter hardy in the local regions. The sickle fir is an evergreen tree, which can reach heights of 50 meters in its native territory, and in Central Europe approximately 15 meters. The sickle fir thrives best in any normal garden soil, but is also well suited for Bonsai cultivation, growing well in large planters.

Sowing:
The seeds can be grown indoors all year round. The seeds must be stratified (cold treated) before sowing. To do this, place the seeds in a damp mixture of sand and potting soil and store them in the refrigerator for 3 to 4 weeks.

Do not allow the soil to dry out during stratification as it must always be kept slightly moist (no waterlogging). After stratification, soak the seeds in lukewarm water for 12-24 hours. Spread the seeds on high-quality soil and cover the seeds quite loosely with the soil. Always keep the soil moist, but not wet. For this phase, it is advisable to use a small greenhouse or to cover the planter with a glass plate or a transparent film. The germination period is between 2-4 weeks.

Here is a little note about the term "bonsai seeds":
There are no special bonsai seeds from which smaller trees grow, even if this is what one generally assumes. Bonsai are formed by special care such as cutting or by use of wires, and thus kept small. If we use the term "bonsai seeds" in our item description, this only means that suitable varieties for bonsai cultivation can be bred from these seeds.
Please note:
This is a natural product. Therefore, we do not guarantee a sprout or germ for seeds since the conditions under which sowing by the customer is made can not be assessed or influenced by us.

Frequently bought together: