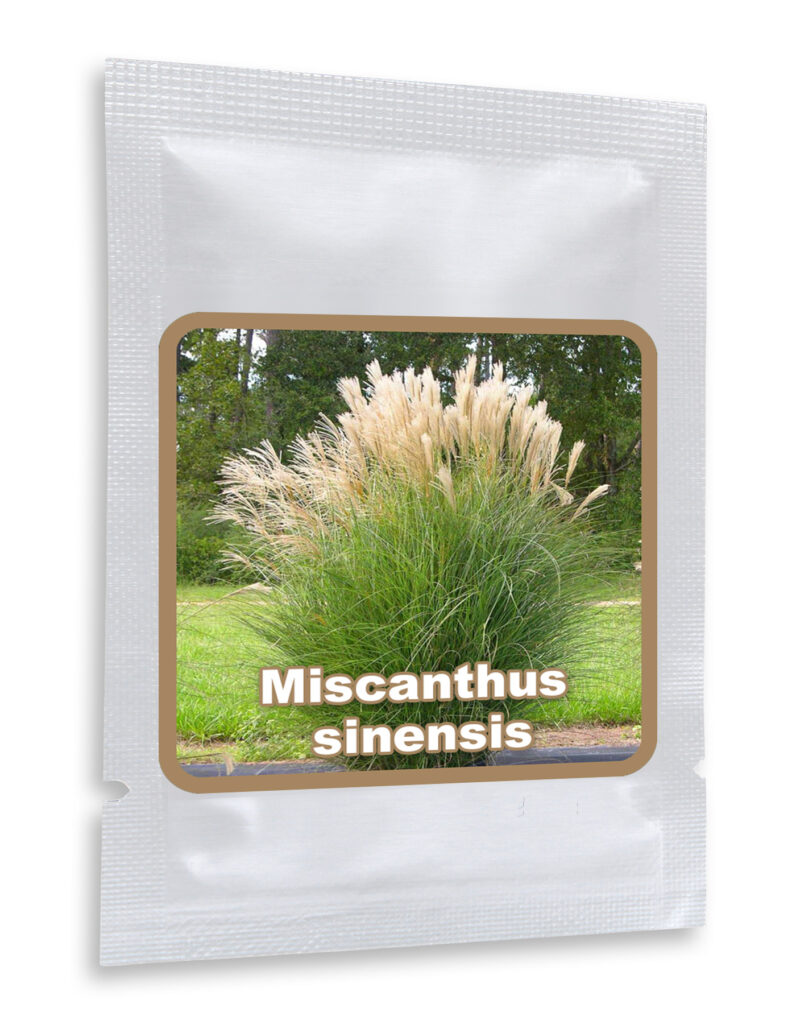 Growing instructions
Product description
Miscanthus Sinensis – (Chinese Silver Grass) – This ornamental grass is easy to establish from seed and is easy to maintain. Miscanthus grass has long, silky tresses of shining silvery-cream all summer long. In fall, the cold weather turns them deep gold, for a long-lasting colorful display in the landscape or the vase. It prefers full sun and can be used as screen, hedge, or specimen planting. Miscanthus is a perennial grass so you don't have to worry about replanting it. The foliage is dark green at the bottom, shading to rich russet near the top of the slender, erect stalks. The plumes will bend over slightly and wave in the breeze creating a very nice rippled effect.

Sowing:
Seeding is done preferably in seeding containers or small flowerpots on a warm windowsill.  This can be done easily year-round.  
Light germinator! Simply press the seeds gently onto wet cultivation substrate (e.g. sowing soil, potting soil or cultivation soil).
Do not cover the seeds with soil. Maintain the soil evenly moist (no waterlogging) and in just a short time the first shoots will begin to sprout. Germination is approx. 2 weeks at 20° – 25°C.
Small tip: You can increase the amount of shoots considerably by adding approx. 25% Perlite. This natural product stores water and warmth and aerates the soil.   
Please note:
This is a natural product. Therefore, we do not guarantee a sprout or germ for seeds since the conditions under which sowing by the customer is made can not be assessed or influenced by us.

Frequently bought together: