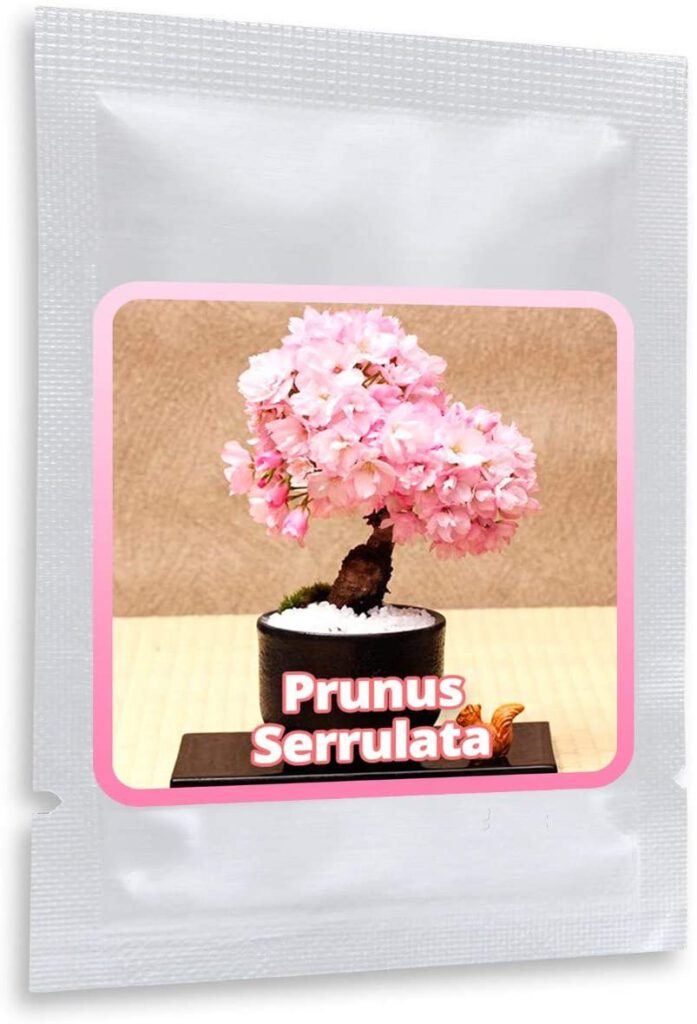 Growing instructions
Product description
The Japanese Cherry Blossom is native to Korea, Japan and some Chinese provinces.  It is possible that it was not originally native to Japan, but rather that it was imported from China. This variety is cultivated in all temperate regions, for example in Europe and North America.    

The Japanese Cherry Blossom begins to flourish and unfold its splendor only for a few days at the first warmer April days. The flowering season is over as early as the beginning of May and the flowers fall to the ground. The Japanese Cherry Blossom is the focus of the Japanese custom Hanami (literally "blossoms") and is the center of attention for a few days. The media reports in detail about the route of the Cherry Blossom in the direction of North Japan. Although the Japanese Cherry Blossom only blossoms for a short time, the amount of blossoms is plentiful and they cover the ground surrounding the cherry tree and cause the branches to bend under their weight. The delicate and simple fragrance of the flowers symbolize purity and simplicity – traditional values of the Japanese culture.

Sowing:
Sowing of the seeds indoors at room temperature is possible year round. To encourage sprouting of the Japanese ornamental cherry, the seeds must be stratified, meaning that they must be subjected to a cold treatment. To do so, before sowing, the seeds must be placed in a refrigerator for 10 – 14 days and subsequently soaked in lukewarm water for one day. Afterwards, place the seeds max. 1cm deep in moist potting soil. The soil must be kept evenly moist and warm. Ideal germination temperature is approximately 25 degrees. The potting substrate you use should be evenly moist but not wet for the entire germination period. Cover the cultivation container with a translucent foil or glass. To avoid mold on the soil, briefly ventilate the pot every 3 days. Germination is about 4 – 10 weeks. Avoid full exposure to the sun (in the summer) during the first 6 weeks after sprouting. 
Please note:
This is a natural product. Therefore, we do not guarantee a sprout or germ for seeds since the conditions under which sowing by the customer is made can not be assessed or influenced by us.

Frequently bought together: